Why do you think that the support and maintenance of SFA systems should attract more attention of FMCG manufacturers?
Let me give you an example. Early in the morning, we get a phone call from a sales representative. He says that his tablet with the SFA software refuses to work properly. This means that he must get a substitute device in the shortest time possible. Such a device must be configured identically to his old device and contain all his work history (contacts, visits, sales, etc.). If it happens to one person, you are able to handle the situation easily. But if we manage a network of several hundred sales representatives, to solve such a problem on this scale poses much more of a challenge. This example demonstrates that an effective support of a dispersed sales force is absolutely essential.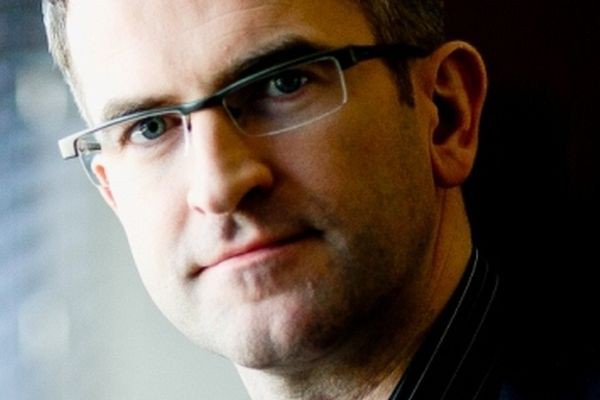 Tomasz Kaznowski, Director of Mobile Systems Support and Maintenance Department
It is a shame that many prospective users (clients) of sales force automation solutions do not think ahead and anticipate such events. When choosing a system, they take into account the attractiveness of the functions, the look and feel of the solution, ergonomics of the interface, and sometimes just the price. Only a few take into consideration the support and maintenance of the service, assuming that it will be the same for any SFA vendor. They couldn't be more wrong. Not every IT vendor has adequate resources and expertise to ensure consistent communication and fast problem resolution for their clients. Going back to the example with the tablet failure, a substitute device should be delivered within one business day!

This is what we consider an appropriate level of support. Help must come almost immediately so that the sales representative can work on a well functioning mobile device, quickly replicate the data and set out on route. Whether you manage a few dozen, a few hundred or a few thousand of sales representatives, there will always be some smaller or larger issues cropping up.
Asseco Business Solutions boasts 20,000 active users in many European countries. Without exaggerating, can we say that you know all the sales representatives on the Polish FMCG sector?
We certainly know many of them as we work with several dozen FMCG leaders in the country. The mobile sales force is a key aspect of their operations. You could say that sales representatives are currently the key agents in the sales process! We only provide the appropriate support. We support their work on the daily basis, always staying in the background. But we are proud that our work, maybe not very visible at the first glance, enables them to achieve their sales goals using our SFA systems.
I can share some interesting statistics showing the scale of our activities with regards to support and maintenance. Asseco Business Solutions receives and handles daily requests from several hundred users of our retail execution application, which amounts to the staggering number of nearly 7,000 requests a month and over 80,000 requests a year! We solve our clients' problems as quickly as we can. Over 70% of these requests are successfully handled by our first-line support - the Help Desk. The Help Desk team answers questions on the new functionality and processes, analyse requests regarding the sending of orders and, of course, escalate problems to the second- and third-line support consisting of specialists constantly monitoring the ongoing processes in our databases. They are the first to learn about any potential issues and are able to react quickly to prevent things from escalating. These preventive measures are implemented to ensure the continuity of users' work. We have been creating and refining these procedures for years following the ITIL's recommendations and have made significant investments to make our service runs as efficiently and smoothly as today.
What sets Asseco Business Solutions apart from the competition when it comes to working with the users of SFA systems?
In their daily work, our Help Desk consultants use a unique SFA software developed by Asseco which is being continuously updated to match the developments in customer service standards. We have been able to offer the users a good rate of access to our specialists and are in a position where (as I mentioned at the beginning of our conversation) most problems are resolved during the first phone call to Help Desk. However, if a request cannot be immediately resolved, it is escalated to further lines of support. The Help Desk consultant who dealt with the issue in the first instant continues to monitor the problem and ensures its fast resolution and sign-off. Our support team is renowned for their speed and efficiency.
You can say that our Help Desk is a real hub receiving, handling and escalating users requests. It consists of a few dozen qualified employees familiar with both the clients and their applications. They are at your service 15 hours a day. If clients have peak times in high season, we try to fit in with their rhythm. Our consultants also provide professional advice and help, often becoming true business partners rather than simple "software guys".
More importantly, if a client has multiple systems (for example, an SFA system and a data exchange platform), a single consultant is responsible for resolving issues with all these applications! The call is not redirected to other consultants or departments, so the caller does not need to wait long for the right person to resolve their problem.
Additionally, what makes our offer unique with regard to the post-implementation care, is our flexible approach to completing clients' orders. If necessary, we are able to plan and execute specific changes to the system requested by the users, taking into account their needs for the project timeline and the order of introduced modifications.
What would you suggest that the FMCG industry focus on when considering the SFA systems support and maintenance offers?
First, the company must know how many individuals among their mobile staff need to operate their mobile solutions. The higher the number, the more potential support calls can be expected from the sales representatives. As an example, if a team of sales representatives is asked to perform a shelf check, including visual records (pictures, videos, etc.) as well as results of a number of detailed surveys, they are likely to have difficulties completing such a demanding task at first. However, if we (the support staff) are informed by the client in advance about this requirement, we can allocate additional resources and support the users 'holding their hands" through the entire process. The next time, they will no longer have any problems with those tasks, but there will always be new issues requiring the consultants' assistance.
Having determined whether the selected system can support the company's business processes, the company should carefully check what support procedures the vendor has put in place. They should know what the support services will cover, what resources are on stand-by and what knowledge and technology they have at their disposal to resolve problems quickly. They should also ask themselves whether the vendor can tailor their services to the clients' specific business requirements. From the client's perspective, this should be the decisive factor when selecting a sales force automation software.
Why is the support and maintenance of mobile solutions such an underestimated area?
It is indeed an underestimated area. As I said before, everybody focuses on how modern the approach is, its range of functions, potential benefits to the company or how cool and attractive the hardware gadgets look. I think that we should add to that list another important component: effective and quick technical support as part of the post-implementation care
Having spent many years working with various companies in over 20 European countries, I can say that clients seldom talk about their software vendors professional support. It is only in when the functioning of their mobile device is disrupted that they begin to appreciate how crucial this service is. And only then, they begin to talk about and appreciate our work.
Assuming that the current SFA system functions well in an organisation, how else can you assist sales representatives in working with mobile platforms?
A mobile device is an indispensable tool for any mobile sales representative. Its failure may slow down or stop them from being able to do their work and complete assigned tasks. It is therefore very important to ensure an adequate level of support for the SFA software from the vendor and let the sales representative focus on the business instead of "struggling with technology." Some equipment may be slower on start-up or overheat during the summer season. But the summer season could also be the peak selling time for a mineral water manufacturer and they cannot afford to slow down their operations - our job is not to let it happen.
Asseco Business Solutions helps clients by taking over the management of the hardware from the initial set-up, through remote debugging, reconfiguration or updates, to quick data verification or replacement of damaged equipment. To do this, we use tools enabling remote access to the equipment used by the mobile sales staff in order to find errors and fix failures. If any mechanical damage is detected or the equipment is lost, our service team will immediately ship a fully configured substitute device for the sales representative. We maintain a pool of such devices to reduce the replacement time to minimum.
With established procedures and extensive experience, we can offer our clients attractive SLAs. The users can also be sure that their most sensitive data is secure and the operational continuity is ensured.
What about the outsourcing of sales force automation and retail execution software? How many companies take it up and what are the benefits?
When outsourcing SFA systems, the vendor is not only responsible for the design of the solution but also for its complete delivery and service, in particular, for storing the application along with its databases in its own data centre, ensuring the accessibility and confidentiality of resources, performing backups and providing Help Desk services. This approach provides very tangible benefits, easily measured in terms of money savings, including a much lower roll-out cost of the solution. The client does not need to invest in their own resources (equipment and staff), which significantly lowers the "barrier to entry" and reduces the lead time. In addition, the vendor with their specialised and highly skilled staff is in a position to offer a higher quality service than the company relying on its own resources.
Over 90% of SFA projects completed by Asseco Business Solutions are fully outsourced. This model has proven to be the preferred solution among the major FMCG companies on the market. This trend also prevails on the SFA market.
Source: Portal Spożywczy